Meet the Children's Advocacy Team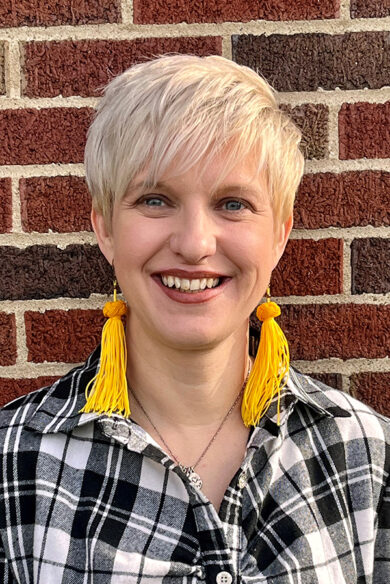 Cindy Brew (she/her/hers), Executive Director
Cindy Brew joined the Children's Advocacy Center in 2020 with over 21 years of victim service experience. She initially began working with crime survivors as a volunteer. Cindy has experience in program development, public speaking, fundraising, grant management, team engagement, trauma-informed care, leadership, and direct service as a victim advocate. Cindy leads with empathy and a growth mindset, often reiterating:
"You are allowed to be both a masterpiece and a work in progress, simultaneously." — Sophia Bush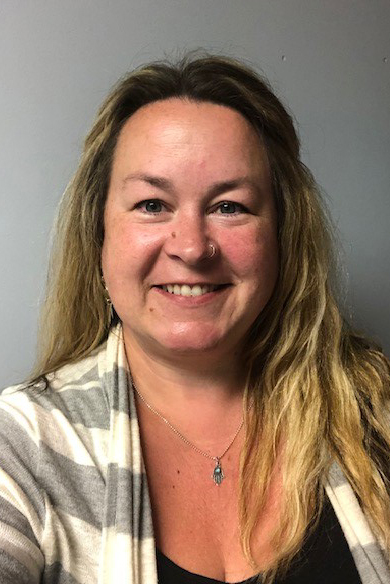 Jessica Gealy (she/her/hers), Victim Advocate
Jessica Gealy joined the CAC in 2021. She has 11 years of social service experience and three years of victim advocacy experience. Her experience comes from direct services advocacy with adult sexual assault survivors, crisis intervention, and case management. Jessica helps clients navigate the pain and confusion of trauma. Jessica has experience in trauma-informed care, how trauma affects the body, in educating law enforcement on the effects of sexual assault, and in court advocacy.
"Our lives begin to end the day we become silent about things that matter." — Martin Luther King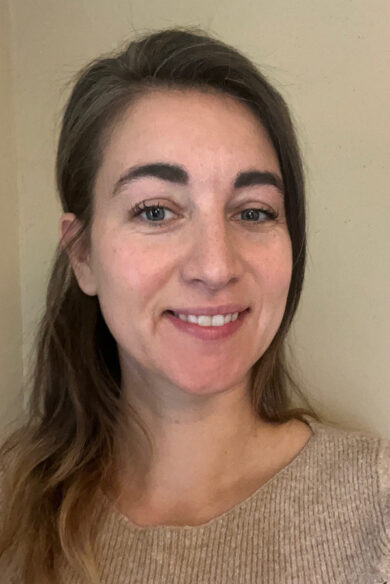 Jessica Hoskin (she/her/hers), MSN, RN, CPNP-PC, Nurse Interviewer
Jessica Hoskin joined the CAC in 2019. Jessica has been a Registered Nurse since 2012 and completed graduate nursing education in Pediatric Primary Care in 2017. Jessica's CAC training includes NCAC-Forensic Interviewing of Children and Pediatric Sexual Assault Nurse Exams. Jessica provides forensic interviews, medical exams, testing, and treatment for children and teens who have experienced abuse. Jessica is grateful to be able to promote health, safety, and provide medical care for children and teens in Portage County.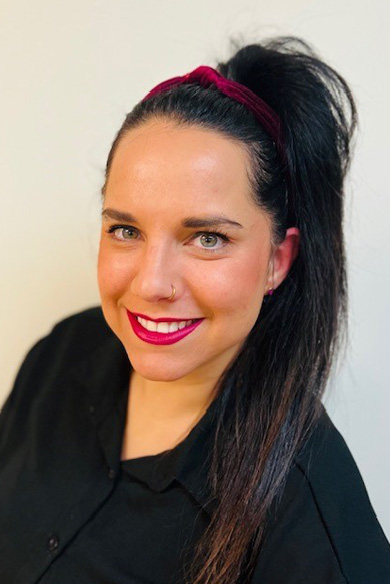 Leanne Biltz (she/her/hers), Education and Outreach Coordinator
Leanne Biltz joined the CAC in 2022 with over 10 years of victim advocacy experience. Leanne began working with survivors of crime while working in community corrections after receiving her Bachelor's degree from Kent State University in 2011. Leanne has experience in program development, public speaking, marketing and fundraising, leadership, trauma-informed care, and direct services as a victim advocate.
Victor Vigluicci, President
Portage County Prosecutor
Randy Griffith, Vice President
Maplewood Career Center
Claudia Amrhein, Treasurer
Portage Area Regional Transportation Authority
Scott Flynn, Secretary
Flynn Keith & Flynn
Bill Benoit
University Hospitals Portage — Medical Center
Sabrina Christian-Bennett
Portage County Commissioner
Mike Finley
Hall-Green Insurance Agency
Keith Fletcher
Family & Community Services
Shawn Gordon
UH Portage Medical Center Foundation
Kathy Hartung
Community Member
Kellijo Jeffries
Portage County Job & Family Services
Amanda Lewis
Paoloni & Lewis Attorneys
Kathy Regal
Children's Advantage
Melissa Roubic
Portage County Municipal Court Judge
Heidi Singer
Kent City Schools
Geri Strange
Community Member
Ben Ribelin
Ravenna City Schools
Bruce Zuchowski
Portage County Sheriff
Dean Tondiglia
Kent State University Chief of Police